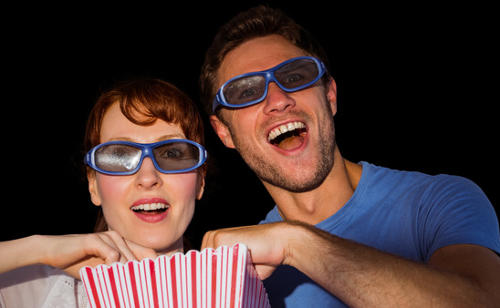 With more people living on a strict budget these days, more and more people are turning to entertaining at home as a way to save money. Movie nights are one of the best ways to indulge in a little home entertainment while still having a great deal of fun and staying within your budget. Here are the 8 elements that make for a perfect movie night.
1. Set a theme. Setting a theme for your movie night helps you get into the mood, and know exactly what guests to invite. You can plan for a night of romantic comedy, horror, Scifi, or drama and choose movies based on whichever theme you decide upon.
2. Choose the Perfect Night. Choosing the right night for movie night is important for both you and guests. You don't want to hold movie night on a night when people have to be up early the next morning for work or school. Plan for a night when people are going to be free the next day or at least have their activities starting later in the day.
3. The Right Company. Choosing the right company to share movie night with is extremely important. You want to invite people who are going to enjoy the type of theme you have chosen, who are fun to be around, and who love watching movies as much as you do. The company you choose can make or break movie night.
4. Comfortable Places From Which to Watch the Movie. You want to make sure that everyone who is joining you for movie night has a comfortable place to sit or lie to watch the movies. Make sure that you have plenty of seating space, large comfortable pillow, and some throws or blankets for your guests to cuddle under. Getting cozy while watching a movie makes it all the more enjoyable.
5. The Right Lighting. Movie theaters dim the lights during movies for a reason. It puts the entire focus on the screen and makes the images pop. So you aren't going to want to have all those lights turned up high during your own movie night. Turn the lights down low, or off completely and maybe only have a couple of candles flickering at the edges of the room. The right lighting can help create the mood you want to establish for your movie night and simply makes everything seem a little more like an event.
6. Comfortable Clothing. Movie night is not a good night for either you or your guest to dress to impress. Instead encourage everyone to wear comfortable clothing so they can enjoy the movie in absolute comfortable. Sweats and even pajamas are appropriate attire for a marathon movie night and gives the entire evening an informal fun atmosphere.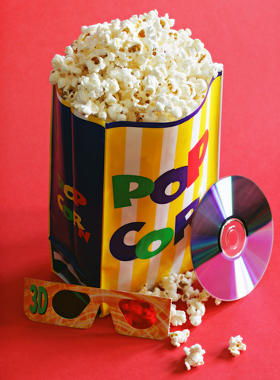 7. The Right Snacks. What would movie night be without the right snacks? Make sure that you have light snacks that offer guests a combination of both salty and sweet such as popcorn, or chips and salsa or dip with brownies or bowls of small sweet candies to munch on while they watch the movies.
8. A Variety of Beverages. Along with offering a small variety of different snacks for your guests to enjoy you are also going want to include a selection of beverages such as soda pop, lemonade, ice tea, and even coffee. Try and limit the amount of alcoholic beverages you serve because you don't want your guest to over indulge and be unsafe driving home, or ruin the evening by becoming overly talkative or loud.
If you have the right mix of these 8 elements your movie night will be a huge success and enjoyable for everyone concerned.